July 4, 2000: another chapter begins. In Lady Lake, Florida, a sprawling retirement community is growing at an amazing pace; selling 100 or more homes per month. This new development concept features a town square for entertainment, executive (9 hole) golf courses, championship 18 hole golf courses, tennis, pools, polo stadium, convention facilities and more.  On this date, "Cactus Jack and the Cadillacs" had their debut performance at "Katie Belle's Dance Hall" in the Spanish Springs town square.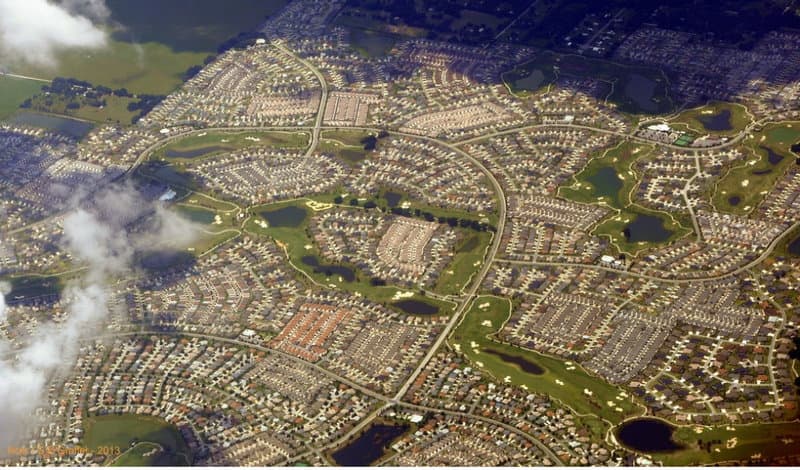 The Villages is a 55+ Community populated by people who refused to slow down.  Much of the transportation is via golf cart.  If you're ready to retire, and are ready to enjoy the good life, the Villages is the place for you.
https://thevillages.com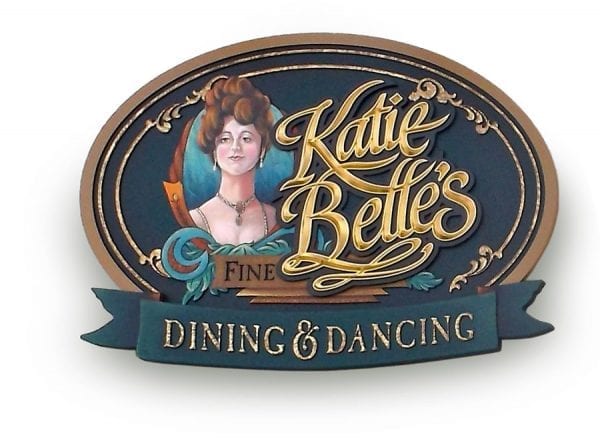 Performing at Katie Belle's was very much "old home week". The venue was somewhat reminiscent of the "Cheyenne Saloon" and "Orchid Garden Cafe" venues at the now defunct Church Street Station.   Although smaller than the Cheyenne Saloon or the Orchid Garden, Katie Belle's featured two floors of seating, a huge dance floor,  and a friendly, relaxed, casual atmosphere.  The food was pretty good.  Adult beverages were cheap.  It didn't take too long for our high-energy Rock-N-Roll style to start packing the place.  Eventually we found ourselves performing one full weekend in Katie Belle's each month along with a couple outdoor gigs at one or more of the town squares.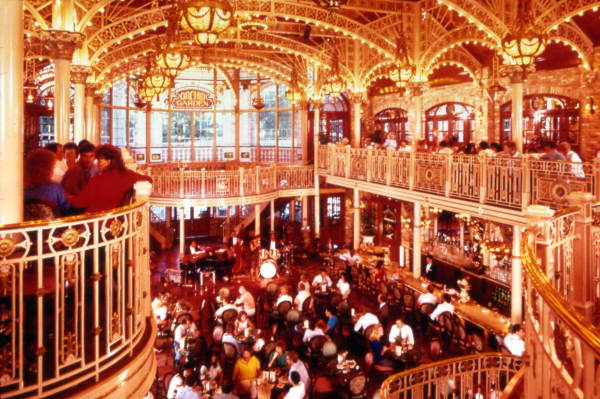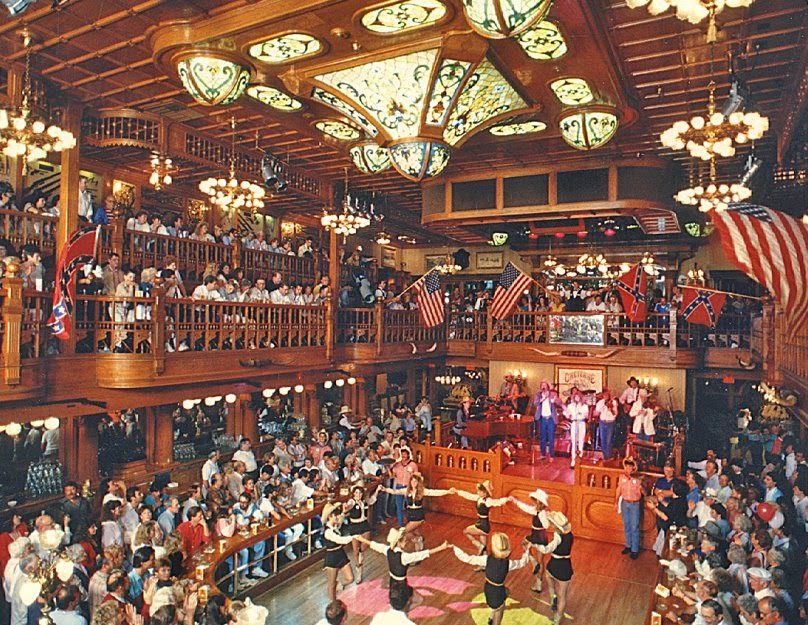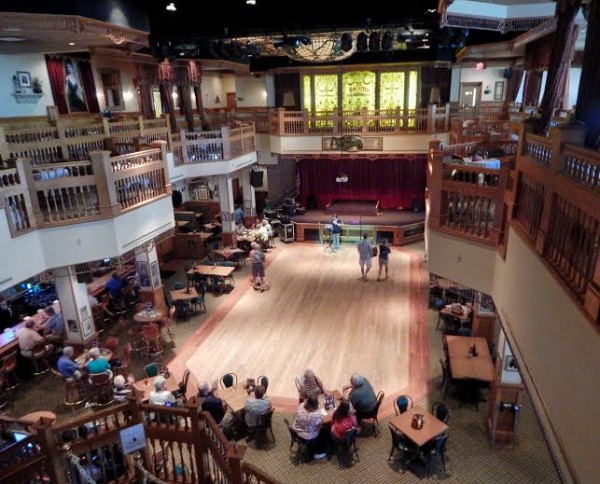 Good Times are being had by all.  The weekend gigs at Katie Belle's were great setup once; then play Friday and Saturday nights.  Crowds were getting so large that often there was an hour or more wait to get a seat.  And, for a few more years, we had a comfortable situation at the Villages with great venues and great fans.  We also still had many of our annual large venue gigs like the Lakeland Margarita Ball (27 consecutive years) and the annual Mother's day oldies dance for the Space Coast Street Rods (25 consecutive years).  This continued for several years.  Eventually, some of the long-term clients stopped holding the big annual events; some decided to go a different directly.  We were humming along, especially at the Villages, but another change was coming.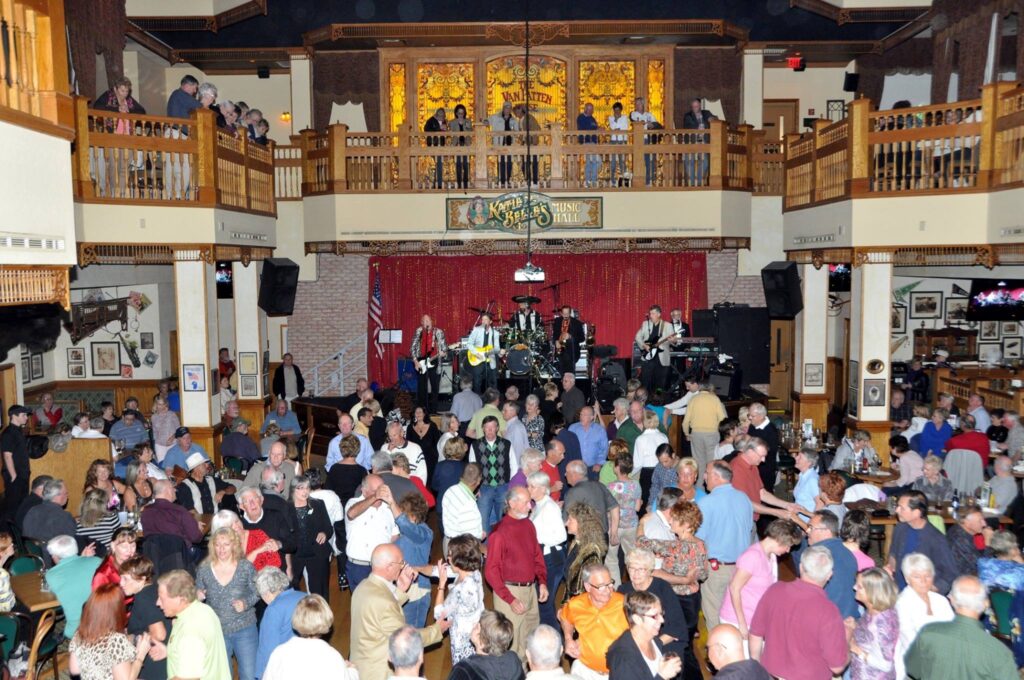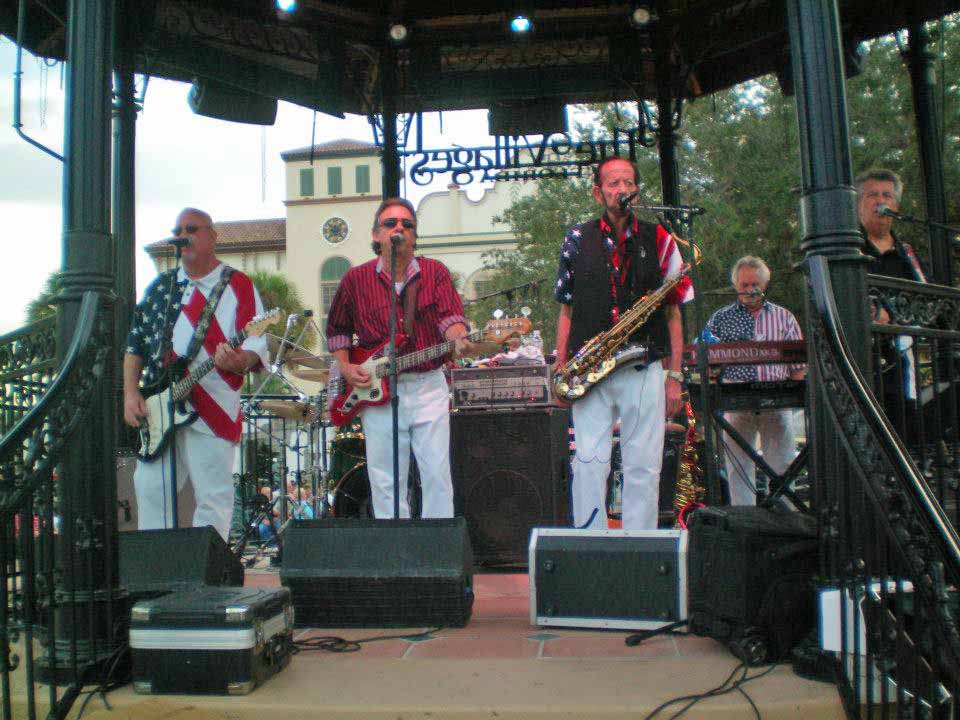 Three Squares and Katie Belle's:  Rock-N-Roll The Villages style.